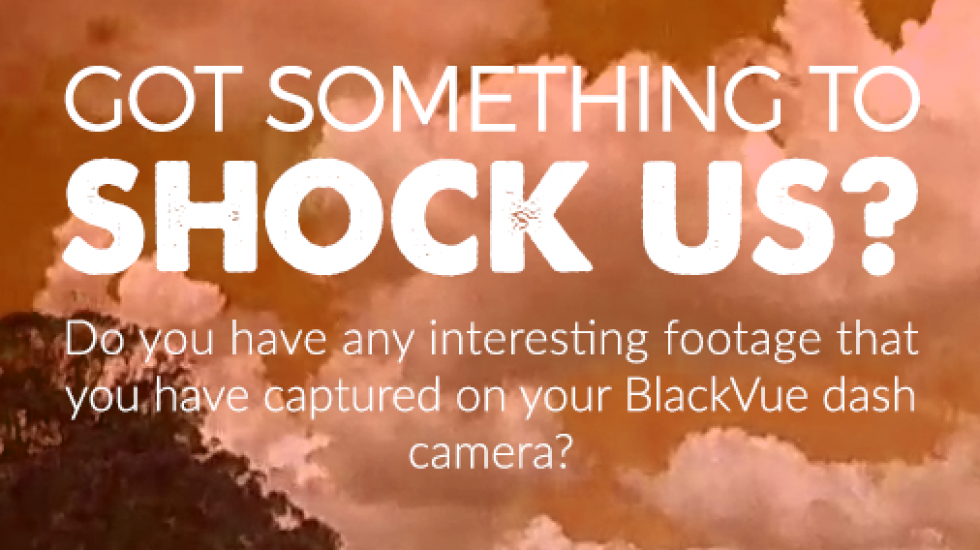 In the Media
Got Something To Shock Us?
Follow the instructions below on how to enter and the potential prize.


Send us an email to

marketing@autoblackbox.com.au

with your details, and a link to download your footage.


To upload your footage, use one of these 3rd party options:


REWARDS OFFERED:


If your footage is selected in our campaign - We will give you a $50.00 COLES/MYER GIFT CARD or discount of up to $100.00 off on any future BlackVue dash cam purchases.*

---
TERMS & CONDITIONS
All entrants must provide footage captured on BlackVue dash cameras, other product footage will not be used.
By providing footage via this campaign and emailing the link to sales@blackvue.com.au: you hereby pass AUTO BLACKBOX full rights to use this footage for marketing or educational purposes.
Participants that provide footage that has not yet been seen online may have a higher chance of having their footage used. $100 coupon discount only applies if you purchase directly from BlackVue Australia which is in connection with this campaign.
This promotion is run by BlackVue Australia (AUTO BLACKBOX PTY LTD / www.autoblackbox.com.au) This promotion is currently active, and will expire in 3 months.