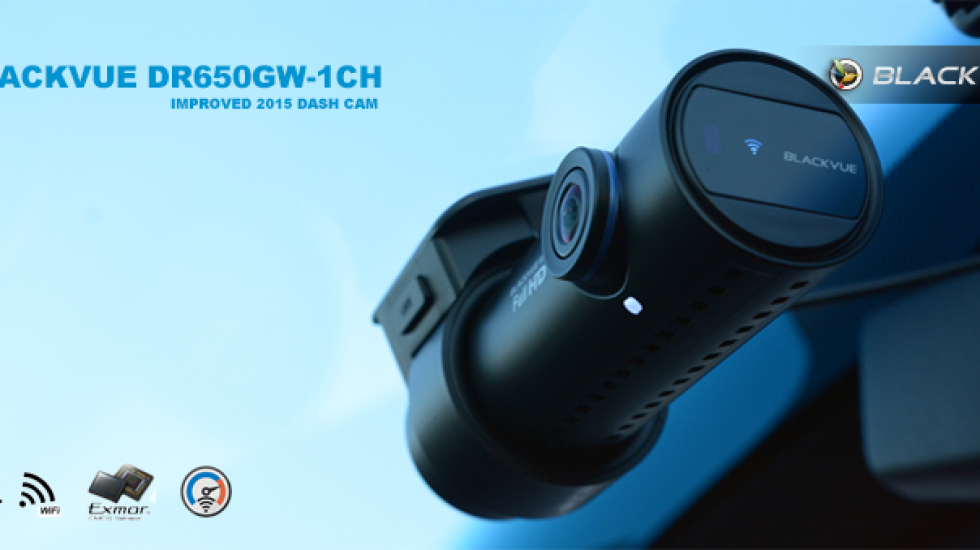 Product News
DR650GW-1CH Now Available in Oz

The latest line up of dash cam products by Pittasoft; introducing the new BlackVue DR650GW-1CH which is an improved version of the previous DR600GW camera.

Consisting of several improvements the DR650GW-1CH will be released in Australia on the 3rd of August. The new system will include certain feature improvements such as a SONY CMOS sensor, higher quality components, 128gb card compatibility and faster WiFi speeds.

Since Aug 2014, the new line up from BlackVue consisted of a few improvements, one of the most noticeable being the new black colour themed design, which has certainly made the cameras more discrete when installed on the windscreen and less noticeable to preying eyes.

The all new DR650GW-1CH dash camera is set to be a highly reliable, stylish and discrete unit due to the improvement of internal components. The system is now available from authorised retailers for BlackVue in Australia. Auto BlackBox recently promoted the new system at the Perth Truck show and it improved to be a popular dash cam for truck drivers also.
NEW IMPROVEMENTS

Improved SONY Exmor 2.4MP Sensor

Improved WiFi Speeds (twice as fast as 600GW)

Reduced boot-up time (24 seconds)

Improved GPS connection

Compatibility with up to 128gb cards (Pittasoft SD Cards)
Improved Reliability (CPU Upgrade)


MAIN PRODUCT DETAILS




BLACKVUE DR650GW-1CH
High quality components coupled with smart, discrete design make the new DR650GW-1CH a feature packed unit - a leading single-channel dash camera on the market with built-in WiFi with GPS & Mac compatible software.


1080P Full HD @ 30fps
2.4MP SONY Exmor CMOS Sensor
Discrete Black Design
Up to 128GB* SD Card Compatible

Built-in WiFi
Built-in Sensitive GPS
Built-in G-Sensor
Clever Cylindrical Design with 360' Rotation



WHERE TO BUY?
The new DR650GW-1CH series will be available to purchase from August 3rd 2015.

The DR650GW-1CH can be purchased from authorised online stores, eBay & offline store shops.

When purchasing a dash cam it is very important to make sure you shop locally to ensure you receive backup support. Auto BlackBox cameras are not just another one of the many dash cams available on the market.

We distribute reputable dash cam products which are now available from over 150 stores Australia wide, this means customers can deal face to face with experienced and respected staff when purchasing a dash cam.
Visit our dealer locator page to find a local Auto BlackBox supplier near you. If you cannot find a local supplier, please visit our web shop.